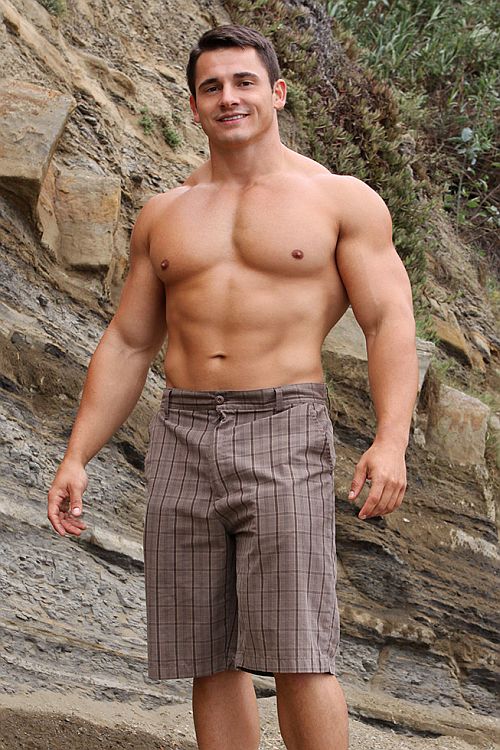 Massive Muscle Handsome Hunk Brock!
HOT!
"I can't wear suits that aren't custom made," Brock said with a bit of a smirk. "Why's that?" "I bust through them! Every time!" "Where?" Sean's eyes started to wander and really take in how stacked he was! "Every seam… It's usually the ones on the shoulders and thighs that give out first!"
Brock is a massive hunk of man. Working out has always been a big part of his life. "I've just always wanted to be a big guy, even when I was little," he said. "I would just try to lift, throw, or bench anything I could get my hands on!" "How big do you think your arms are?" "Last time I measured them they were around 18 inches…" He was right. His huge biceps measured 18 inches! "49 inch chest…." I said. "Holy shit that's huge!"
After that, Brock wanted to measure his dick. "It's been a while since I've measured down there." He grabbed the tape and went to work. "7 inches by 6!""That's hot!" He started to blush… we love when the big beefy ones get bashful! Enjoy!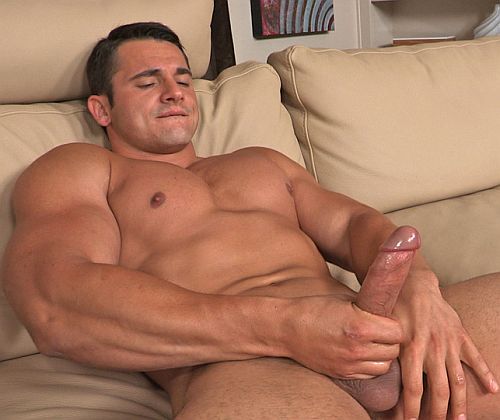 Get Off Now With Our Hot Hunks
On Best Of Gay Muscle Live Cams!
Take advantage of our hundreds of hot, hung models. Our guys are ready for you 24hrs a day! Wanna get close and personal and do it over and over with your own bud. The hottest live cams anywhere!
Get 120 FREE Credits Now Click Here